Business modelling
Strategic insights based on significant experience, to ensure you profit from your wireless investment
Challenges
How to evaluate operational and socio-economic benefits of connectivity infrastructure and service investments
How can costly new spectrum be amortised across my diverse network assets – from dispersed rural locations, to dense urban areas?
How do governments assess the impact of spectrum policy, deployment and competition regulation? How do they develop policy while plotting a path between current needs and future demand?
Our offer
Real Wireless economists and business experts evaluate choices and make business-changing recommendations: even advising you not to go ahead if it's unfeasible
We help networks acquire new spectrum, and make independent assessments using tried and tested economic modelling to evaluate the revenue potential
Vendor neutral and technology agnostic Real Wireless experts will guide you through the selection process and evaluate a financially workable solution for your needs
Understanding where and how to invest in the network can be tricky
With pressures from shifts in consumer demand and the technology landscape or even from within your business or your investors knowing how best to invest can be complex.
Mobile network operators, regulators, enterprise users – all have difficult decisions to make when it comes to upgrading, expanding or even building an entirely new network.
Pressures to achieve wider coverage need to be carefully balanced against costs, regulations, and changes in technology options which can either simplify or complicate decision making.
Real Wireless economists and spectrum specialists are experienced in helping networks acquire spectrum, helping regulators model the potential business case, or assisting venues or enterprises with cost-benefit business case analyses on their options.
Economic modelling: Real Wireless economists together with technology experts are able to present the options and extrapolate based on potential economic and technological scenarios. We help you make educated decisions.
Independent of any third party: Real Wireless advice comes from decades of experience. We work with regulators, with the wireless industry, with users, and are uniquely experienced and positioned to help you plan for what suits your business. Without bias.
We know and help build the wireless technologies: Our economic modelling is supporting by decades of hands on experience designing and building the networks. We understand the risks, and we have insights into changes in regulations and technological developments.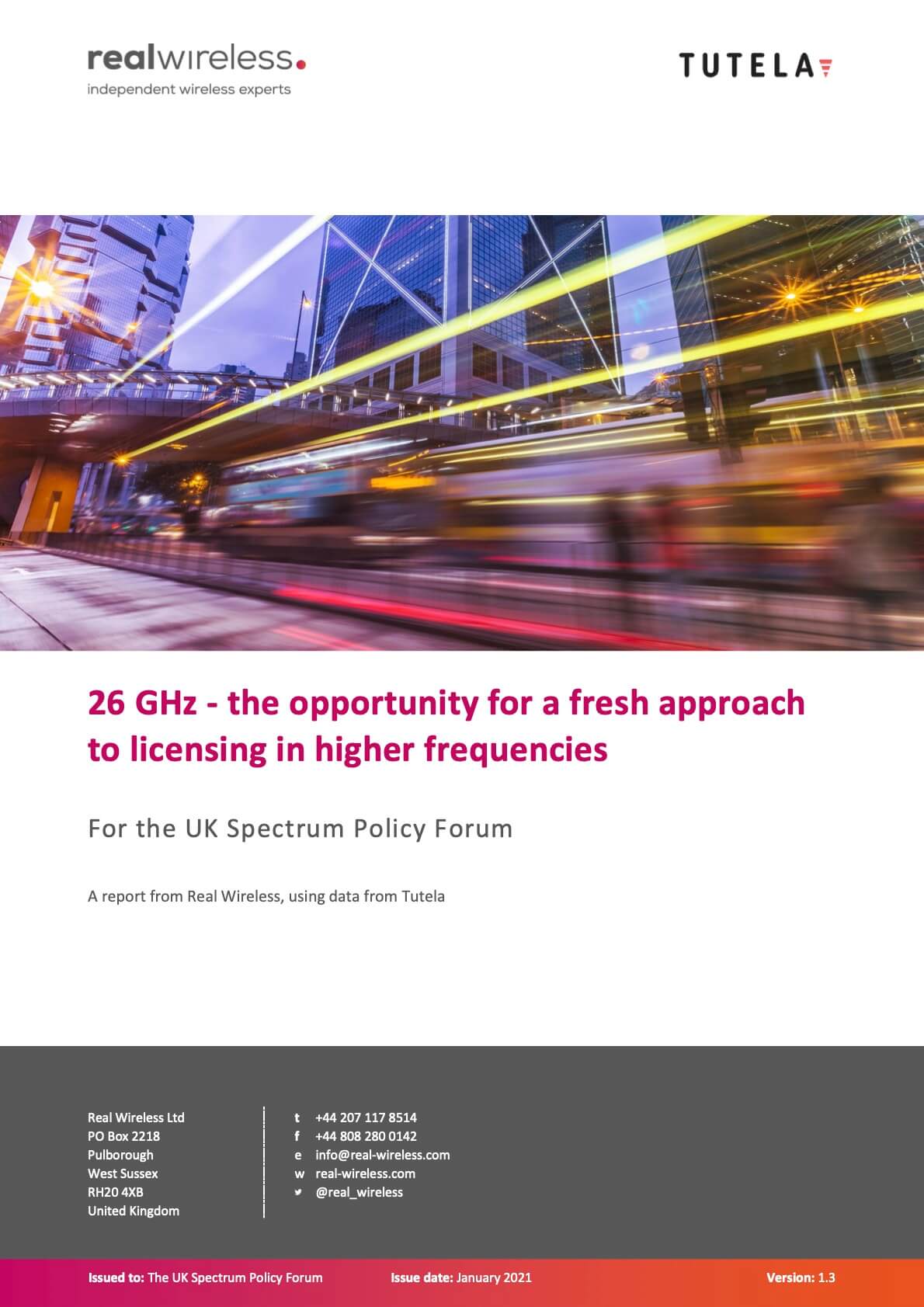 White paper
26 GHz – the opportunity for a fresh approach to licensing in higher frequencies
Download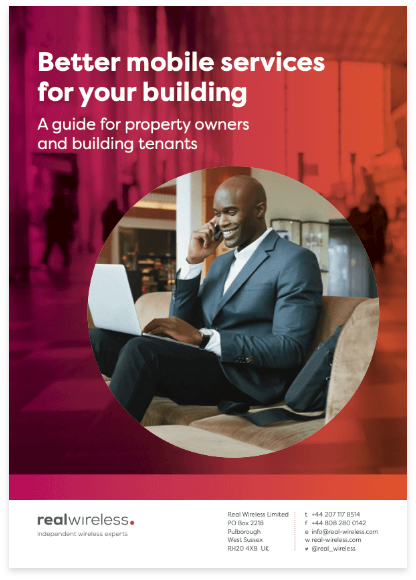 White paper
Better mobile services for your building
Download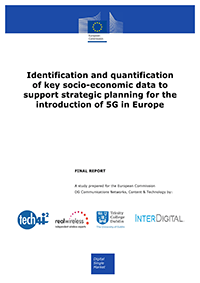 White paper
Identification and quantification of key socio-economic data to support strategic planning for the introduction of 5G in Europe
Download