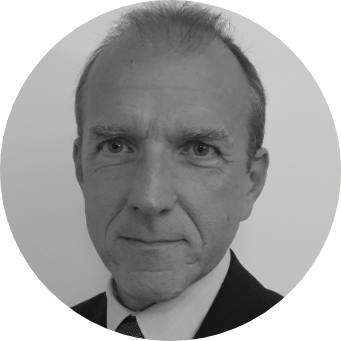 Simon Wilson
BSc
Radio Spectrum Expert
Simon has worked in the world of radio spectrum since 2001, leading several industry spectrum groups as well as spectrum policy development within the O2 and Telefónica Groups.
In 2018 Simon left Telefónica to undertake a PhD at the EPSRC Centre for Doctoral Training in Communications at the University of Bristol. The focus of his research project is secure Dynamic Spectrum Access. Simon's research interests are based on his most recent work with Telefónica on spectrum technology and policy – spectral efficiency, propagation in millimetre wave bands and licensed vs unlicensed spectrum usage in mmWave spectrum.
Prior to this Simon spent 13 years working in a variety of roles in the electronics and communications industries, including the UK electronics industry association (FEI), where he was Director of Radio and responsible for the UMTS Forum Secretariat, and IFR, where he worked in market development.