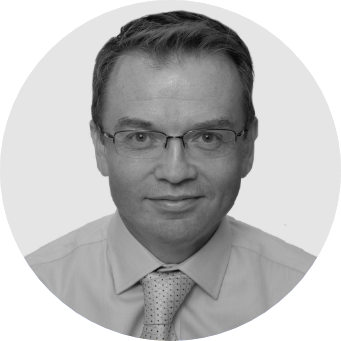 Stuart Mitchell
BEng PhD MBA MIET
Techno-Economic & Business Strategy Expert
Stuart re-joined Real Wireless having completed an MBA at Oxford University. His latest remit is to focus on business innovation and technology strategy, where Stuart will bring his expertise to bear on the social and economic impact of wireless technologies for key stakeholders. He has strong technical and commercial experience of the wireless industry from a 25-year career working across multiple disciplines for regulators, systems integrators, operators, and equipment vendors.
Most recently, Stuart was the Solution Architect for Samsung's 4G network business in Europe, responsible for the technical and commercial integrity of their customer's solutions. Prior to this Stuart was the Principle Architect for wireless systems at the London 2012 Olympics, responsible for the design and delivery of mobile, Wi-Fi and PMR services into all of the games venues on behalf of all UK operators.
Stuart began his career at BT labs after graduating with a PhD in satellite communications. At BT he helped develop the company's 3G roll-out strategy, which included a 2-year secondment in Germany.