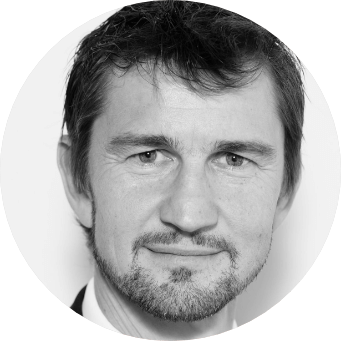 Julius Robson
BEng MSc
Wireless Technology Expert
Julius Robson is a wireless technology expert with interests spanning from the detailed minutia of bits, dBs and microseconds, to the commercial development of industry ecosystems around emerging technologies. His career started in wireless technology research with Nortel, developing products and IPR for a wide range of wireless applications including FWA, municipal Wi-Fi mesh networks and MIMO-OFDM and SON technologies for LTE and WiMAX. He then went on to become Nortel's standards delegate in 3GPP RAN1 and RAN4.
Julius enjoys working in cross-industry collaborations, and has held several leadership roles. He is currently the Chief Strategy Officer at Small Cell Forum, and has previously led their backhaul group as well as in the NGMN Alliance. In 2007 he was chair of the LTE/SAE Trial Initiative (LSTI), stimulating an early ecosystem around the then fledgling LTE.
Julius works for a range of clients and projects with Real Wireless, including Ofcom, TfL and Cisco and legal firms dealing with IPR disputes.